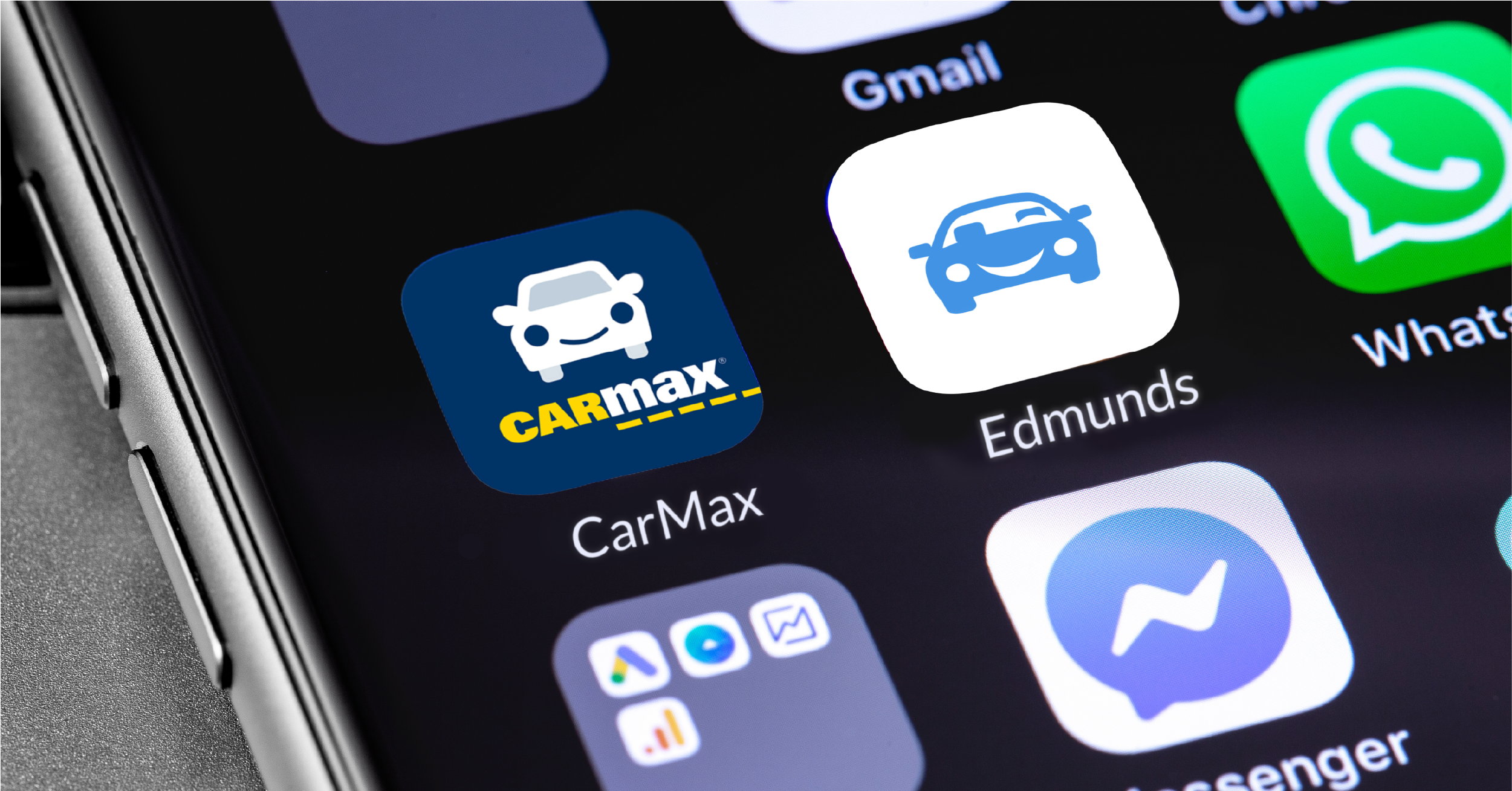 At the beginning of April, CarMax, the nation's largest and most profitable retailer of used vehicles, signed an agreement to acquire the remaining stake in Edmunds.

This is not CarMax's first interest in Edmunds. In January of 2020 they purchased a minority stake in the digital car shopping leader. Now they have fully acquired the company. What does this mean for the countless dealerships that Edmunds presently works with?

Avi Steinlauf, Edmunds' Chief Executive Officer, stated, "We have found a great partner in CarMax, with whom we look forward to continuing to grow and support our shoppers, as well as our dealer and OEM partners, while providing continuous innovations to the market. I am excited about the next chapter in Edmunds' evolution."
Can Dealer and OEM Partners Still Trust Edmunds?

While Edmunds' CEO mentions continued support of dealer and OEM partners in his statement, it is not unreasonable to be skeptical of his claim. With CarMax being one of the top car selling sites, it is not far-fetched to predict that since they now fully own Edmunds they will be taking advantage of all of its data, including what is used to benefit their dealership clients. 

Many dealers not only have referral traffic from Edmunds to their website, but they also have paid Edmunds advertising packages that drive consumers from Facebook and Instagram. Edmunds touts that with their ad solutions dealers can "use our exclusive first-party data to reach in-market shoppers". Now CarMax owns that first party data, a company who is a competitor to dealerships!

In addition, even before the full acquisition of Edmunds by CarMax, the two partnered up to provide instant offers online for consumers to sell them their used cars. CarMax president and chief executive officer Bill Nash said "The instant offer products on Edmunds.com and CarMax.com have put CarMax in the position to become the largest online buyer of used autos from consumers." So not only are dealers competing with CarMax for pre-owned sales but they are vying now more than ever for trade-ins, in-person and online. 
Should Dealers Continue Paid Advertising with Edmunds?

If you are a dealer who currently works with Edmunds, will you continue to receive "premium targeting" as they claim? While the Edmunds purchase by CarMax just happened, they have been working together since at least early 2020. It may be time to explore other avenues of paid traffic that reach in-market auto shoppers with providers who are truly on the side of dealers.
One solution that dealers across the country have trusted for years is CarClicks. It is the number one product in automotive marketing. CarClicks delivers quality in-market shoppers online right to your website. To see why CarClicks has become the most recommended inventory marketing product in the automotive industry, book a demo here.