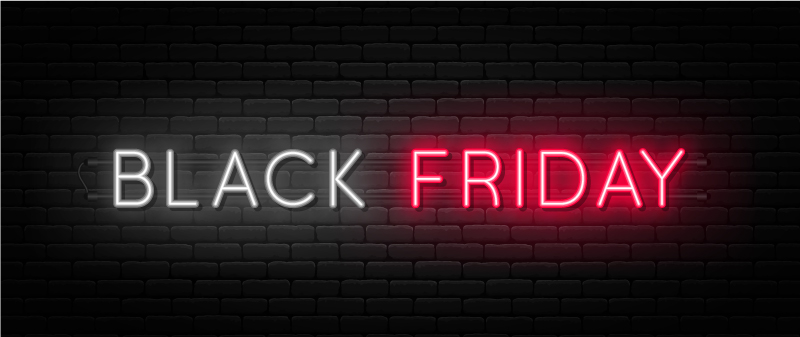 If you have an exciting sale going on for Black Friday an effective way to help spread the word to in-market auto shoppers is through paid social media advertising. Keep reading to learn keys to setting up successful paid social campaigns for events.
1. Identify Your Target Audience(s)
Social Media has become a powerful way to reach consumers because of its abundance of targeting options. Most platforms have the ability to segment by geo, gender, age, interests and more. Many (such as Facebook) will let you upload your own custom audience lists to reach specific platform users. Identifying a key target audience and potentially even a couple sub-audiences will help you use these targeting options efficiently.
2. Make Sure Your Creative is Formatted Properly
You may have a professionally designed poster or newspaper spread for your event that look spectacular. However, on the web that same pieces will appear completely different. It is important to have alternate sizes made for social media in the correct pixel sizes. Also it is ideal to have 20% or less text to be optimized for Facebook. Properly sizing images by placement will prevent logos and text from being cut off and present your event in a professional manner, which will ultimately increase your level of engagement.
3. Consider the Customer Journey
What path will consumers take before they show up at your dealership's sales event? They may be exposed to some of your other marketing efforts such as print or TV. At what stage of their decision making will they be touched by your social ad? Considering external factors while you are setting up social ad campaigns can help you be strategic. 
4. Don't Set It and Forget It
Once you have your ad campaigns set up it is important to keep monitoring them. If you leave them running without checking you may miss post comments asking you a question about the sale or the opportunity to reallocate funds from one campaign to a better performing one. Conducting extra optimization and management post-launch will make the campaigns as successful as possible, thus bringing in as many leads and as much foot traffic to you as possible. 
A solid paid social media strategy can bring your Black Friday event marketing to the next level. Need social media help? Learn more about our automotive social media services.