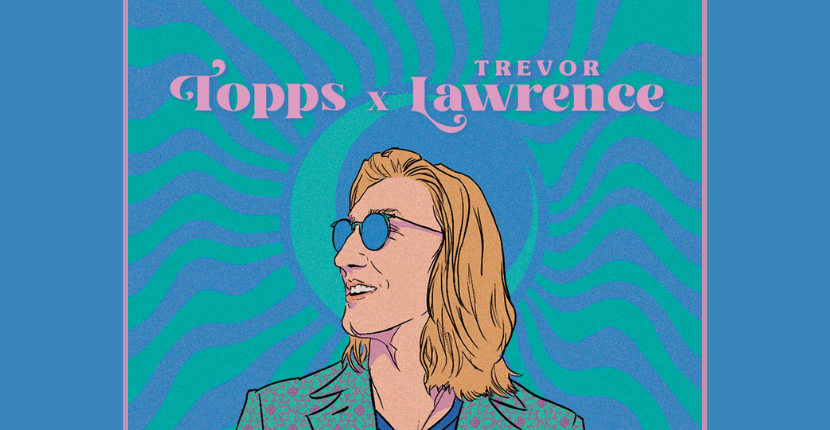 Many people are taking advantage of the newest form of investment: NFTs. One person, in particular, has taken the cryptocurrency world by storm and turned it into a successful brand. Many know Trevor Lawrence as the biggest prospect of 2021 for the NFL. What people don't know is that Trevor is also a master at building his brand for his ingenious business and investment strategies in the cryptocurrency world.
NFTs and Trevor Lawrence 
William Trevor Lawrence is an American football quarterback for the Jacksonville Jaguars. In addition to being one of the most sought after quarterbacks for this year's NFL draft, he also has signed three endorsement deals including Gatorade, Blockfolio, and now more recently, Topps. Topps is where Lawrence is set to release an NFT collection of six cards created by him and his family. The set will be an exclusive card set of Trevor Lawrence art priced at $200 a card.
You might be wondering: What is an NFT? An NFT is a non-fungible token that is a unit of data stored on a digital ledger called a blockchain that certifies a digital asset to be unique and only owned by one person. This new and innovative idea originated from the Ethereum blockchain and has gained popularity in more recent years. Now, Trevor Lawrence has taken advantage of this notion by creating a unique set of physical cards designed with artists in his family that is blowing away the sports marketing world.
Trevor Lawrence Six Piece Card Set
According to Fansided, Trevor collaborated with his brother and sister-in-law, Chase and Brooke Lawrence, to help design the collection. The collection features five open-edition cards, a 1/1 auction of a signed Superfractor card, and a signed Artist Proof card from Trevor, Chase, and Brooke. The collector that purchases all five NFTs will receive a limited edition Chrome card. By creating an authentic one-of-a-kind set of tangible cards through Topps, Lawrence is not only able to provide a passive income for himself while involving the support of his family, but it is also a great business move for his brand. He is also the first professional athlete to sign an NFT deal creating an influential path for his colleagues.
Are you looking for more information regarding digital marketing or building your brand? Automotive Internet Media provides a variety of services including CarClicks, which is only one of our auto marketing products. Set up a meeting today to explore your dealership's options.