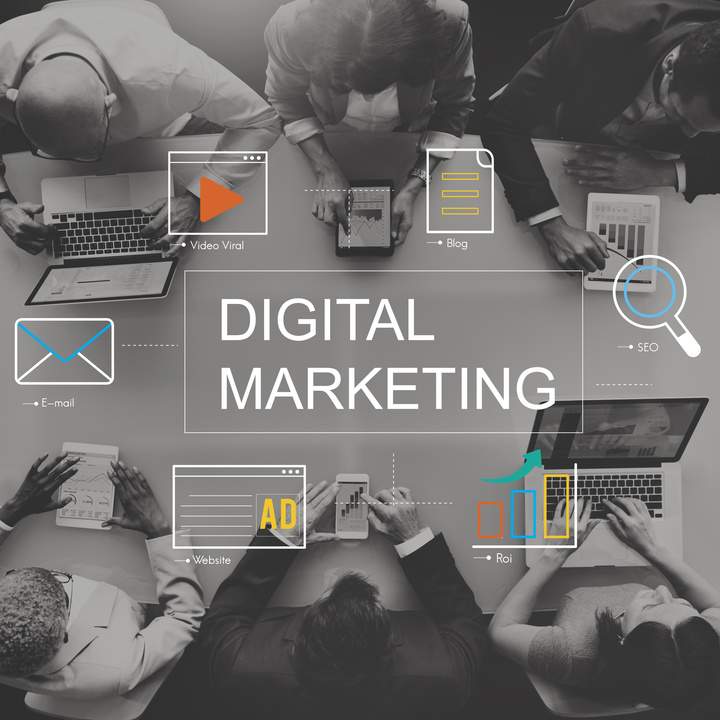 Digital advertising in the automotive industry has increased tremendously over the last decade. Analysts are predicting that the growth will continue for the next two years stating that digital will be 60% of a dealer's ad spend by 2021 (Maryann Keller & Associates, MK& A Franchise Dealer Advertising Study).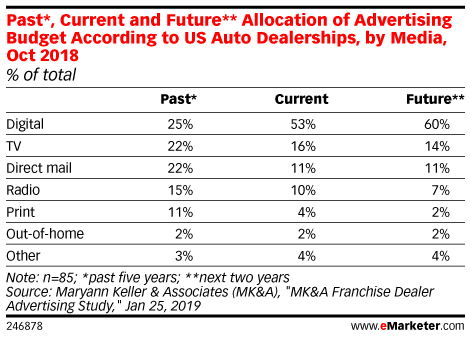 Why the Continued Increase?
A Mobile World
A huge driver causing this increase has been consumers higher usage of mobile devices. Dealership Websites continue to see the percentage of their mobile traffic on the rise. In turn they are allocating more ad dollars to match and dedicating more time to optimize their websites for better conversion on mobile. Mobile traffic will account for 65.1% of auto ad spend in 2019 and 68.1% in 2020 (eMarketer, Mobile Ad Spending by Industry, 2019).
Better Attribution
Another reason why many in the automotive industry continue to raise their digital budgets is that they can better pinpoint what channels are delivering real results. At the dealership level this is extremely beneficial since many owners are dealing with rising operating costs and narrowing profit margins. Dealers can use data to do more with the same or less ad spend and know that it is actually making an impact.
Where Should Budget Be Spent?
If You Are Thinking About a Marketing Budget Increase Consider:
Video
Auto dealers have historically always loved TV advertising however today's consumers are watching more and more video through means other than traditional cable. If you are thinking of increasing your digital spend, important areas to consider are social media video, pre-roll, connected TV and over-the-top media services (OTT). Focusing on these video channels can get you more impressions, reaching a wider audience, with more tangible results. Learn more about AIM's video services.
Inventory-Based Display
In addition to video, inventory based display advertising is a great option to maximize your digital marketing dollars. Inventory based ad creative can be served across a variety of platforms and the best part is it can be optimized for each individual consumer so they see your inventory that is most relevant to them. Learn more about our dynamic inventory ad solutions Data Driven Targeting (DDT) and Social Clicks.